Tuesday, June 21 - Friday, August 12, 2022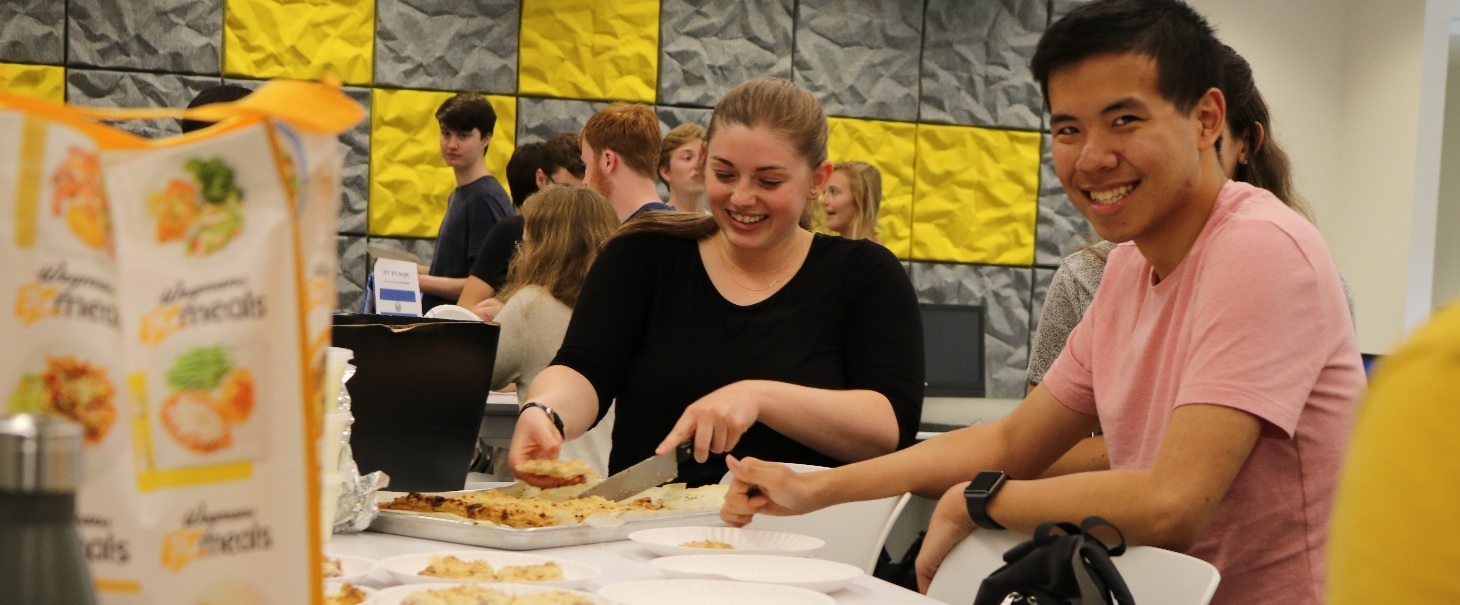 The Summer Language Institute offers eight-week courses in Arabic, Chinese, French, German, Latin, Russian, and Spanish. Students attend classes five days a week and up to seven and a half hours a day. Listening, speaking, reading, and writing skills are developed in a student-centered environment.    
Comments from Past Participants
"It's a great program and I am so glad I had the opportunity to take part."

"

Great course! I felt that it was very strong both in grammar and in culture. Thank you."

"Great professors, great focus, content taught was important and very relevant to both further study and/or career application."
Housing
Summer Session housing is available for SLI students who wish to live on Grounds.  SLI students may apply for Summer Session housing through UVA Conference Services. Costs and other details related to Summer Session housing are available for review here.
High school students are not eligible to live in Summer Session housing.
For assistance with housing reservations, contact UVA Conference Services.
SLI students are not required to live on-Grounds. Many Off-Grounds houses and apartments near the University are available for summer sublets. Visit U.Va. Off-Grounds Services for related information or contact the Off-Grounds Housing manager Countess Hughes.  
Dining
Aside from scheduled cooking projects and other mealtime events, students are not required to eat their meals as a group. 
There is a range of on- and off-campus dining options:
University Dining
SLI students may purchase meal plans through UVA Dining.  Please visit Dining Services for more information on summer options, or call 434-982-5110.
The Corner
Directly adjacent to University Central Grounds is a 7-block stretch of small shops, restaurants, bookstores and night spots known as "The Corner."  The Corner restaurants, most of them locally-owned, serve low- to mid-priced sit-down and take-away meals. There you can find just about anything to satisfy your palate, including burgers, pizza, bagels, quesadillas, eggplant parmigiana, sushi, Chinese dumplings, and Thai-Vietnamese noodles, to name just a few.
Area Grocery Stores
A number of grocery stores in the Charlottesville area can be reached via buses provided by Charlottesville Area Transit (CAT). 
The closest shopping center to the university is Barracks Road Shopping Center on the corner of Barracks Rd & Rt. 29 North.  There you can find two supermarkets, Kroger and Harris Teeter, along with many other stores and restaurants. See the Barracks Road Shopping Center website for a complete listing.
Financial Aid & Fellowships
UVA does not offer any scholarship support for summer language study. Need-based financial aid is only available for currently enrolled, degree-seeking students at UVA. See Summer Session Financial Aid. For visiting students, it may be possible to apply for a FLAS through your home institution.  UVA graduate students should consult the Director of Graduate Studies in their department to inquire about the availability of GSAS funds for summer language study.
Note to students applying for financial aid through UVA: please be sure to request an early enrollment from the SLI office.
Contact the SLI
E-mail: uvasli@virginia.edu
Phone: +1 (434) 924-3371